Medical Grade Sunscreen
$28.00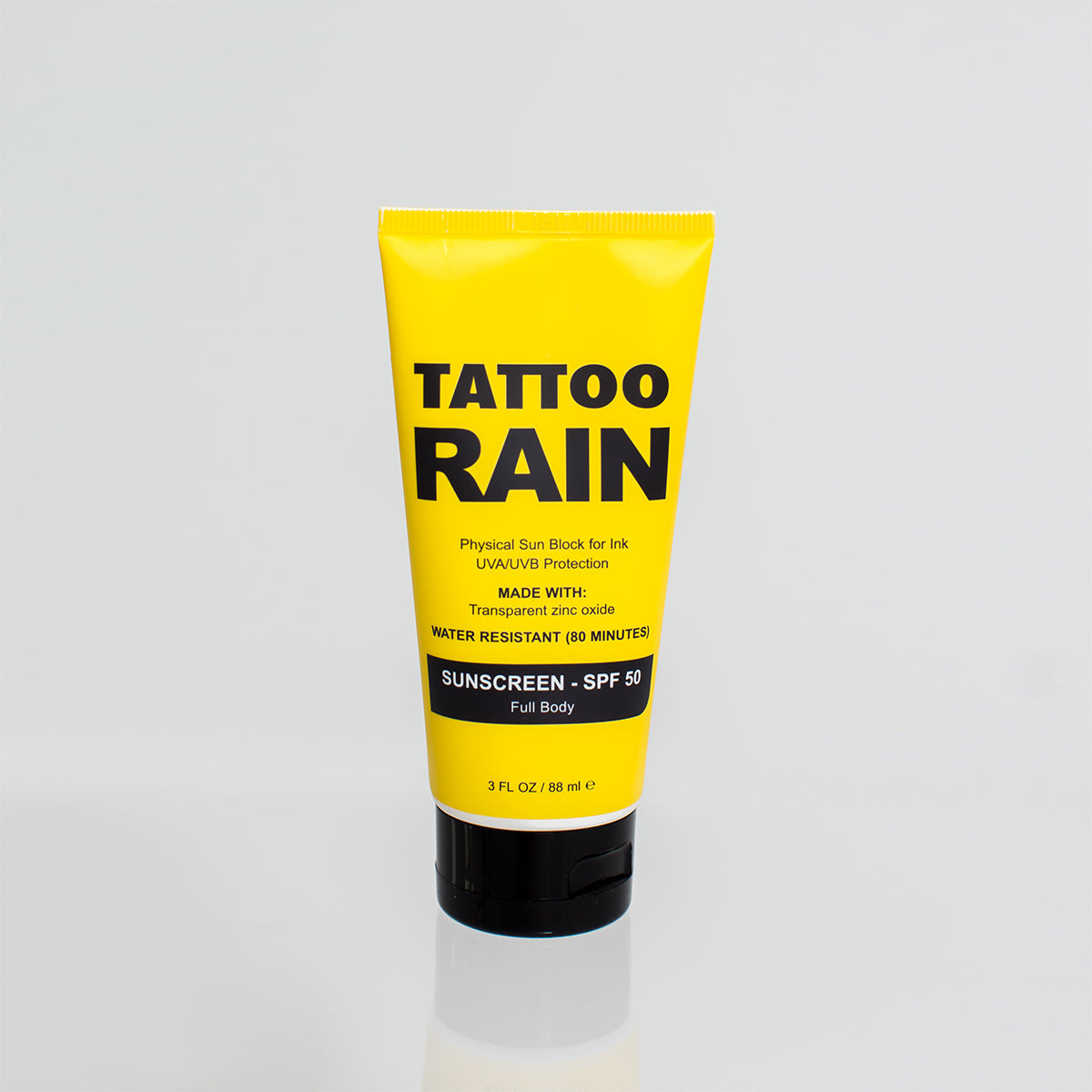 KEEPING COLOR. STOPPING CANCER. 
Your tattoo hates the sun. UV rays will destroy it. So you need to know, not all sunscreens are created equal. Most stop the burn and nothing more. Tattoo Rain Sunscreen stops the burn, prevents skin damage, and moisturizes all in one application by physically blocking both UVA & UVB rays from penetrating your skin.
BENEFITS
Physical Sunblock using transparent zinc oxide to block UVA & UVB rays
Applies smoothly and evenly with the benefit of added moisturizers
Great for sensitive skin and can be used full body, including the face
Fragrance, Dye & Paraben Free
Vegan Friendly
Water resistant up to 80 min, SPF 50
SUMMARY
Vitamin D is our friend, but the friend you only want in small doses. 
3oz  View Ingredients