Preserve Your Ink
Hydration & Sun Protection For The Life of Your Tattoo
Purchase
Finally a brand offering premium, and highly effective skincare to the tattooed clientele.
– Tattooed Lifestyle
Products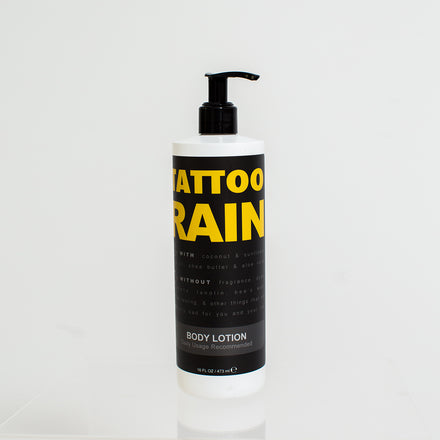 Fragrance & Dye Free Body Lotion
Nothing fades a tattoo faster than dehydrated skin. Tattoo Rain Body Lotion is packed with Grade-A moisturizers designed to nourish your skin on a daily basis. Vegan Friendly.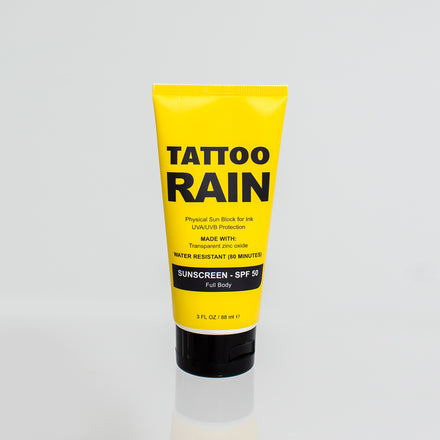 Medical Grade Sunscreen
Your tattoo hates the sun. UV rays will destroy it. So you need to know, not all sunscreens are created equal. Most stop the burn and nothing more. Tattoo Rain Sunscreen stops the burn, prevents skin damage, and moisturizes all in one application by physically blocking both UVA & UVB rays from penetrating your skin. Vegan Friendly.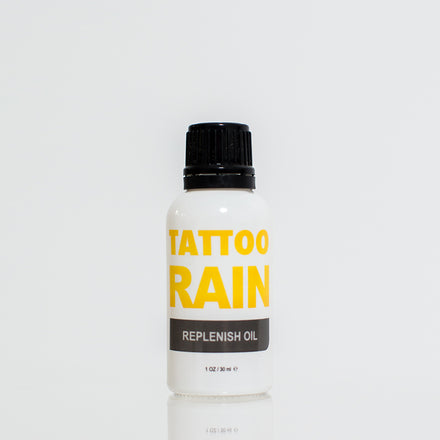 Replenish Oil
Sometimes we don't treat our tattoos very nice. Tattoo Rain Replenish Oil is designed to pamper distressed ink by providing deep penetration of moisture into the skin. Restoring color and bringing aged tattoos back from the dead. Vegan Friendly.
Testimonials
A must if you care about how your tattoo will look over time.
– Travis, @SharkTooth_Tattoo
This stuff is packed with Grade-A ingredients! Highly effective at keeping ink looking great!
– Jonny, Happy Customer Austin TX
Giving Back to Move Forward
Profits from all sales of Tattoo Rain Products are used to support individually owned Tattoo Studios around the country. We advocate for freedom of expression through ink and strive to help full time artists succeed in their craft.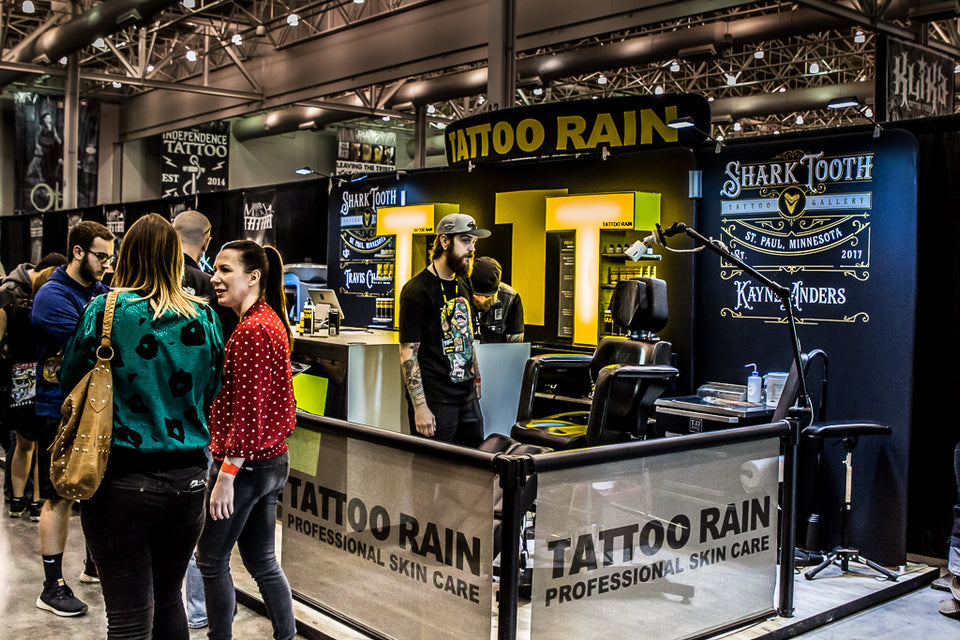 Featured product
Our customers most loved product! A potent serum of moisturizing oils (coconut, sunflower, shea butter, rapeseed) which work wonders in bringing dehydrated skin back to life.
1oz
Testimonials

I recommend Tattoo Rain to all my clients. I use it myself, and I feel it's the best investment you can make to preserve your tattoos!
– Lucy, @lucyannetattoos
I'm a ginger. My sleeve is full color. Sunscreen, check
– Dallas, Happy Customer Palo Alto
If you want blacks to stay black, you have to try the Replenish Oil...
– Billy, Collector of Black & Grey